IPTV/OTT Breakout Year: 4K/P60/HDR Rockchip RK3228 Series becomes an excellent choice for IPTV/OTT box!
2016-10-27
It
'
s the breakout year for IPTV/OTT. According to forecasts, more than 70 million units will be shipped
from
Chin
a
market in 2016, of which China Telecom will sell more than 25 million units and China Unicom and China Mobile will sell about 20 million units each. Mobile operators have become the industry leaders, with the
"
China Solution
"
for IPTV/OTT gradually taking shape.

Operator Model in China allows for the advantages of smart channels to be brought to bear.
The OTT/IPTV boxes, based on the Android system, are the mainstream products in the Chinese market, with natural eco-chain advantages. China Mobile launched an improved version based on the traditional OTT box solution, which besides loading Internet content, provides relatively centralized product content and hardware management, allowing the trend of development in OTT boxes to be more flexible and standardized. At the same time, China Telecom and China Unicom are utilizing IPTV broadcast control over source content, middleware and other hardware and software to set the standards. By using relatively independent network management control, upgrading to 4K, improving the user experience by using high-bandwidth big video , including Internet shopping, payment and other new formats into the proprietary channels, operator-specific video eco-system will provide higher quality service with richer format, which will surpass the Internet OTT box business soon.
4K/P60/HDR IPTV/OTT Solution RK3228 Helps Bring in the Era of Big Video
China chip maker Rockchip showcased its Quad-core RK3228 series of OTT boxes during China Hong Kong Electronics Fair (Autumn Edition), where it was reported that Rockchip provides the most cost-effective 3228B and high-performance 3228H solutions.
RK3228 OTT box solutions have three standout features:
1. Support brand new UHD standards, multiple dimensions enhance the 4K picture quality and fluidity
2. First mass-produced highly integrated P60/4K solution with the greatest cost-effectiveness
3. Customized audio and video solutions that can better support 1080P video capabilities
Home Entertainment Center: the Future of IPTV/OTT
With the rapid development of IPTV/OTT in China, the concept of the "home entertainment console" has begun to break through the limitations of TV functionality. In addition to the richer program content available through the Internet, a variety of online business applications can also be installed that enable the television to access and utilize home entertainment and business functions, such as social media, shopping, VR, games and so on, bringing users a completely new entertainment experience. The OTT box will become the "TV Super Box."
It is widely known that Rockchip provides an excellent choice for high-end TV boxes --- RK3288 and RK3399 solutions. These solutions can support 4K high-definition video, as well as games, VR and other high-quality video needs.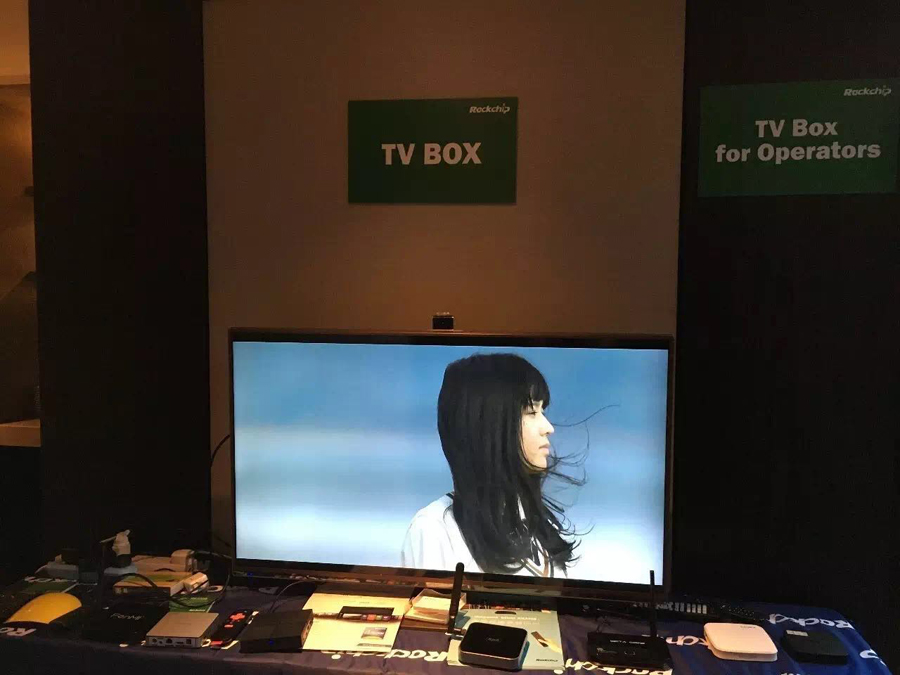 Pre:China Unicom Terminal Autumn Fair, supported by Rockchip, is being held in Qingdao today! Next:Rockchip emerging applicaiton fields!